Versatile Semi-Derelict Warehouse For Filming & Stills Shoots
A derelict warehouse space that has received interest from production companies for it's unique features. The warehouse retains many features from its manufacturing history.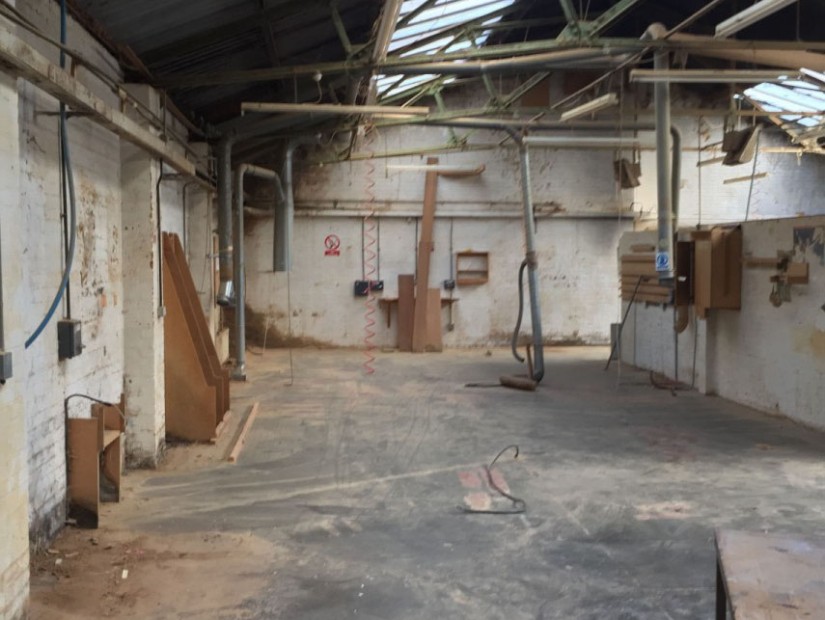 Categories:
Interior
A small office and 2 workshop type rooms make up the rest of the ground floor property. Apex roof chararcterises the main warehouse space with it's original metal beams, concrete floors and brick walls and make this space an exceptional place to shoot. Around 3,000 sq feet in total floor space across the ground floor.

Facilities
Domestic Power
Mains Water
Toilets
Walls & Windows
Exposed Beams
Exposed Brick Walls
Industrial Windows
Painted Walls
Exterior
Attractively aged exterior with exposed brickwork makes up the exterior of the building and there are units of similar usability that surround the immediate area.
Located close to music studios and available on flexible basis.
Parking
Garage
Parking Nearby
Secure Parking