Gothic Castle Romantic Chateaux Film Location
Fairy Tale Romantic Chateaux.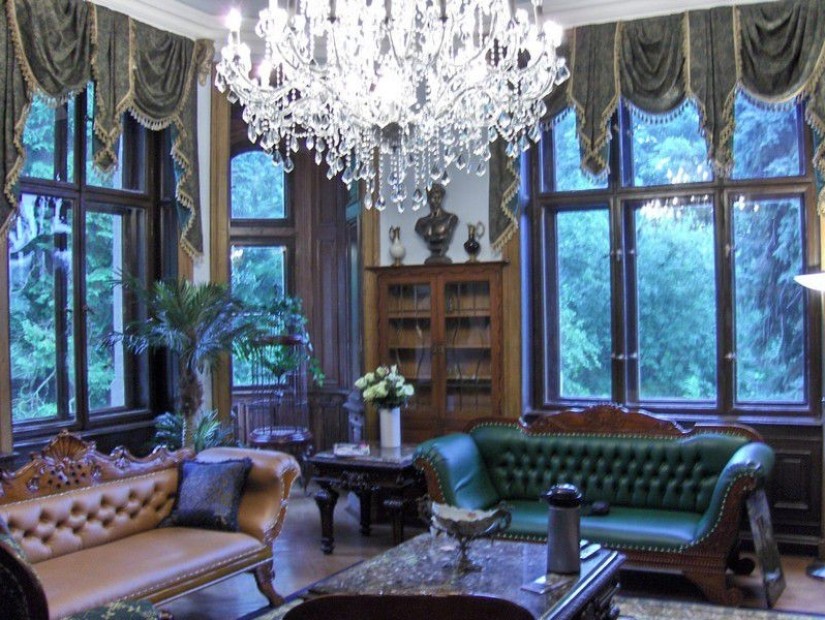 Categories:
Interior
The Disney film The Chronicles of Narnia was filmed at the famous natural sandstone canyon Pravcice Gate, Hrensko Czech Republic which is a short 25 minute drive from the Chateau.Prague in the Czech Republic has been a favourite with film companies for many years.The area is known for its lush forests and fantastic natural sandstone rock formations with it's clear water rivers, lakes and ponds, which are ideal for fly fishing (5 Star Rating), hiking, birding and nature walks.The enchanting historic Victorian luxury accommodation Chateau will tingle your senses with its towers and Romeo and Juliet style balconies and will probably remind you of the famous fairy tale castle Neuschwanstein which was built by King Ludwig of Bavaria.Room Details* large exquisite room interiors* historic 4.5 metre high ceilings* doors and trim are designed to inspire a sense of time and place.* 8 romantic guest suites furnished with antiques, hand carved furniture and Rococo oil paintings.Grand main floor lounges equipped with:* an oversize theatre style flat screen television* exquisite wall tapestries* unique antique couches and chairs* scenic panorama windows* high ceilings* original doors and wood trim,* parquet floors* 5 wonderful antique porcelain furnacesTransportationWe are close to the airports in Dresden Germany, and Prague and Brno airports in the Czech Republic.Prague Ruzyne PRG Airport Czech Republic 129 kmBrno-Turany BRQ/LKTB Airport Czech Republic 111 kmDresden DRS Airport Germany 94 kmThere are many activities in the area and we are nestled in and only 5-15 minutes away from fishing, hiking trails, horseback riding, bicycling, swimming, nature watching etc.Uphill and downhill skiing facilities are nearby and are only a 10-30 minute drive away.There are several East German borders that are only 10 minutes away or approximately 18 km from Krasna Lipa.Dresden and Meissen Germany are very close and are approximately 45 km or a 3/4 hour car drive.Prague with it's many restaurants, shopping, theatre and attractions is also very close and is only an approximate 1 1/2 - 2 hour rail or car drive.This Prague film location will also negotiate special pricing for film location shoots for rental of the entire property etc.
Facilities
Green Room
Internet Access
Mains Water
Shoot and Stay
Toilets
Interior Features
Furnished
Period Fireplace
Rooms
Drawing Room
Green Room
Hair/Make-up Room
Lounge
Reception
Walls & Windows
Painted Walls
Wallpapered Walls