Multi-Functional Event Space
Multi-functional space with an abundance of natural light and high ceilings the space is adaptable. Location is close to tube connections and with on site parking.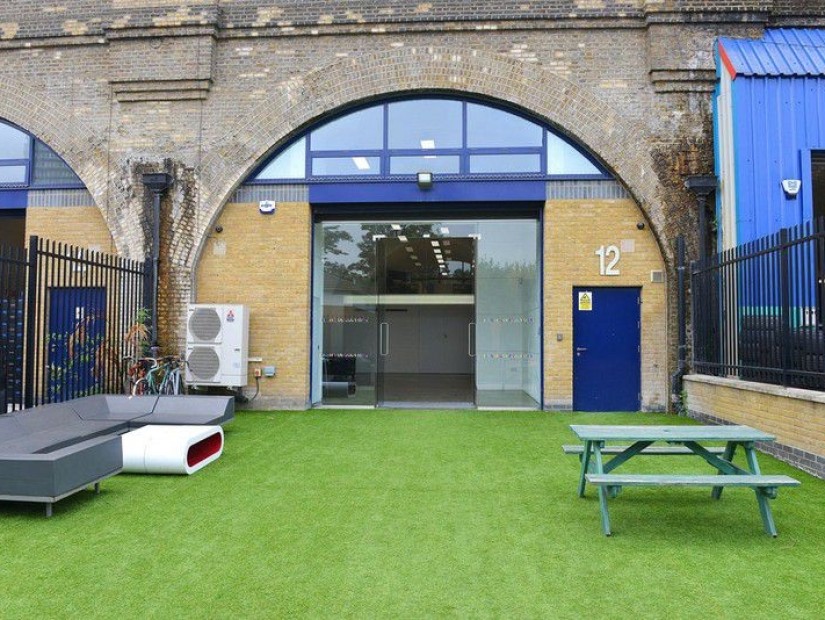 Categories:
Interior
This is a stylish, modern room with abundance of light and space to host a multitude of events, ranging from Filming, Art Exhibits, corporate event, product launches, performances, private parties and rehearsals. We are happy to work with you on your event to create the perfect environment for any occasion.
The gallery has high ceilings, ample room for displaying artwork and the room includes its own climate control, security alarm and CCTV cameras.
The outside space has an idilic area, with astro turf fitted, all weather furniture, benches and BBQ facilities creating a welcoming entrance to any kind of show. The floor area is just over 80sq meters indoors and 40sqm outside. All the walls reach 2.6m in height including a feature wall which is 5.5m tall. For a better idea of both the inside and outside of the gallery, use our 360 panoramic view found at the top of this pace.

Facilities
Domestic Power
Internet Access
Mains Water
Shoot and Stay
Toilets
Kitchen Facilities
Pots and Pans
Prep Area
Range Cooker
Utensils
Rooms
Dining Room
Film Sets
Office
Reception
Walls & Windows
Industrial Windows
Large Windows
Painted Walls
Paneled Walls
Stained Glass Windows
Wallpapered Walls
Exterior
The Exterior is a welcoming area for any shoot or event. With Artificial grass surface and fenced off walls the space is a well designed idilic secretive space in the heart of South London. We can offer on site parking ( up too 3 normal size cars ) and off site parking on adjajcent roads.
Parking
Driveway
Off Street Parking
Parking Nearby