Underground Bar and Club Film Location
Underground bar and club available for filming and photo shoots. The bar has seating around the perimeter, a dancing pole, and a Harley Davidson motorbike mounted on the wall. The corridor has half a car fixed to the wall. (Other areas of this location can be viewed: LON1400, LON1582, LON2807 & LON1481)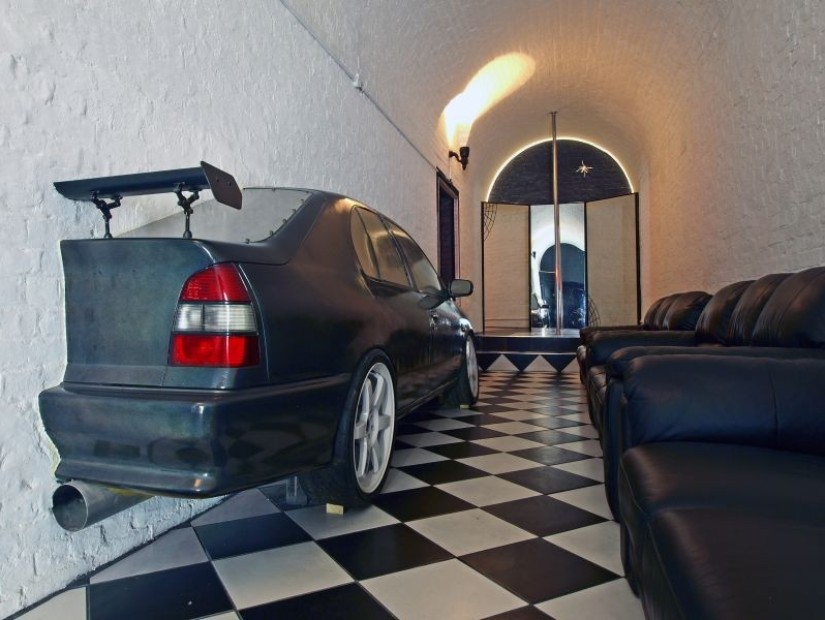 LON1637
Categories:
Interior
Nightclub based in an old military fortress in north kent, very close to the M25. The interior of the fort is partially renovated, the Club featured here, being one section which has been upgraded.

The Club bar area has a stripped wooden floor, feature bar (with harley Davidson mounted on the back wall), and a "pole-dancing pole". There are additional rooms and corridors, some with raised flooring.
- 3-Phase Power (500 Amps per Phase)
- Domestic Power (32 Amps to all areas)
- 100m extension will deliver power to ALL areas of the location, inside and outside
- Power controlled with distributed fuse boxes (new style 32A trip fuses)

This record should be viewed alongside LON1400 (Untouched interior spaces), LON1582 (Spaces that may be dressed to create prison environments), and LON1481 (Outside spaces)
Facilities
3 Phase Power
Domestic Power
Green Room
Internet Access
Mains Water
Toilets
Exterior
Parking
Off Street Parking
Secure Parking
Opening times
Mon-Fri: 09:30-18:30
Sat/Sun: Closed
Out of hours emergency support – 07538 821477
Are you a potential Location Owner?
Find out how we can help you generate extra income from your property.
Call us today on +44 (0)1782 388439 or +44 (0)1782 388090
Complete our enquiry form here
We'd love to hear from you.
We use cookies, which are placed on your computer or other device. By using this site, you agree to such cookies being used. To find out more please
see our cookies policy
.