West London: Empty Home Film Location
Vacant executive home with neutral decor, and unconventional interior, available as a location for filming and photography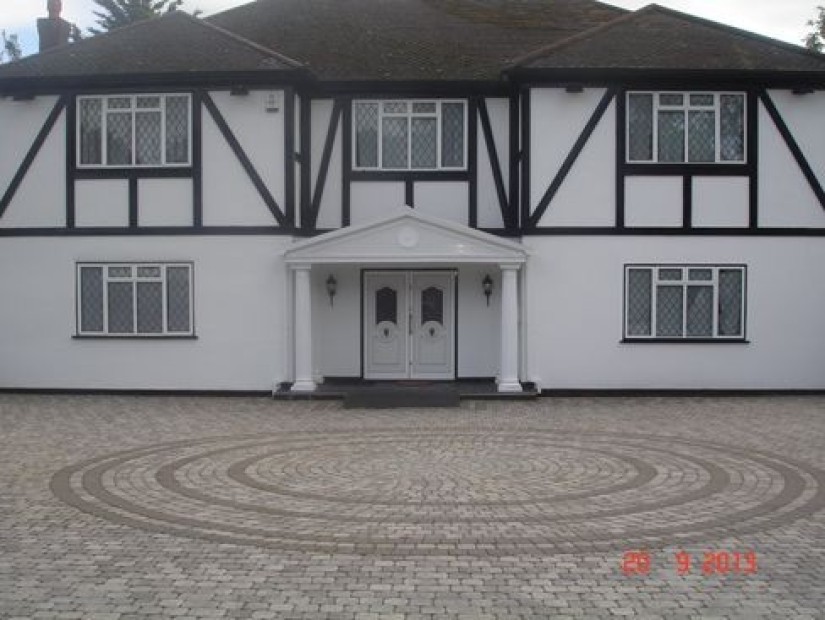 Categories:
Interior
The exterior is finished in pure brilliant white with gloss black wood panelling all around.
The property is ultimately flexible, spacious and finished to a high standard.
It is also vacant.
The property is less tham 5 minutes from Heathrow airport (NOT under flight paths) and all its hotels.
There is approx. 4-5 thousand square feet of space spread over three floors with antique Rhodesian teak parquet flooring to the whole ground floor.
The lobby is open plan using archways to the front two reception rooms and three very large rear receptions. A downstairs washroom with impact sits alongside these perfectly.
Chandaliers and curtains are in keeping with the property; being either antique velvet, damask or a combination of both. These are available upon request.
Bedroom Types
Double Bedroom
Spare Bedroom
Facilities
Domestic Power
Green Room
Mains Water
Toilets
Rooms
Cellar
Changing Room
Dining Room
Hallway
Lounge
Exterior
There is front drive parking for at least 8 cars, if not more, along with unrestricted parking along the slip road off the main road directly outside the property.