Are you in the film, TV, photographic or media industries?
Do you require film location properties for on online commercials, films, TV, press and PR events, fashion shoots, music videos, or require specific shoot locations to promote your product or service?
If you're a location manager or a decision maker in any of these sectors, we love to hear from you. Call or email us and we'll be pleased to take away your stress and match your location needs with our extensive location library of film-friendly properties.
Are you a potential Location Owner?
Have you ever thought of hiring your property for filming?
This could be a warehouse, a rural location, a run down or derelict building, your home, even just a room within your home.
Here's why we're the No.1 choice for Film Location sourcing:
Over 12 years of experience supplying Film Locations to clients in the corporate/media sectors:
The Walt Disney Company
BBC
ITV
Vanity Fair
Endermol
Magazines
Online Content Creators
Advertising Agencies
Film Production Companies
TV Production Companies
Music Production Companies
All the major Rock, Pop, R&B and Bhangra music labels or artists
A niche family business with a reputation for working fast, to exacting standards, and to our clients' budgets, and strong retention of historic location information. A team dedicated to working in a way that's professional, transparent, friendly and responsive.
Offering a bespoke scouting service * - If your ideal location can't be found within our locations library we'll deploy from our panel of Location Scouts, with years of experience, to find that location for you.
A team of 4 specialist location advisors, dedicated to listening to your filming location needs, and actively working with you to find the perfect film location solution for your project.
An ever-growing portfolio of over 2,500 locations – with search categories including Residential, Commercial, Industrial, Civic, Transport, Kitchen, Warehouse, Interior Styles, Exteriors or Themed,
Location 'owners' who are friendly, trained in accommodating film crews, and share our mission to provide production companies with the ultimate, hassle-free filming experience.
Generate extra income by hiring your property as film, video or photoshoot location
Our clients are film, video and media companies. They're looking for exactly the right location for their next production. This could be a music video, a fashion shoot, a scene from a TV series or movie, in fact, it could be literally any filmed requirement that needs an appropriate location property to host it at.
Registering your location is free. Our clients will pay a fair rate for the right film location, and our location adviser team will ensure that our owners can expect an exciting, financially rewarding, and supported experience. Find out more on our Owner Registration page.
Latest Posts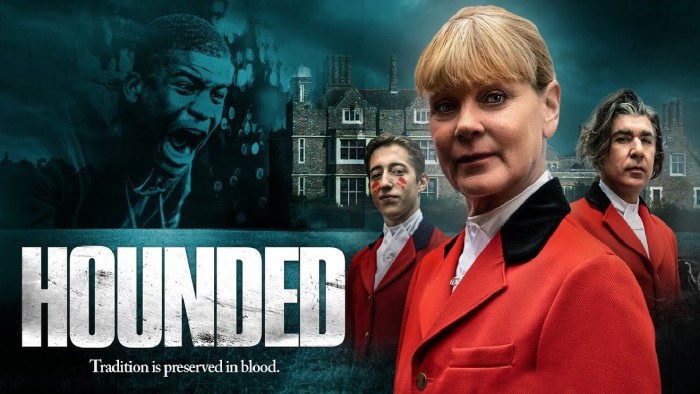 Signature to launch UK survival thriller 'Hounded' at the EFM (exclusive)
date: 02/02/2022
UK sales and distribution company Signature Entertainment is introducing buyers to Tommy Boulding's Hounded at the European Film Market this week and has confirmed it will release the film in the UK and Ireland.