Country House, parkland, gardens, church, quintessentially English village, private roads
Privately owned country house with various fine rooms, including the Long Gallery and Great Hall available to hire for filming and photo shoots.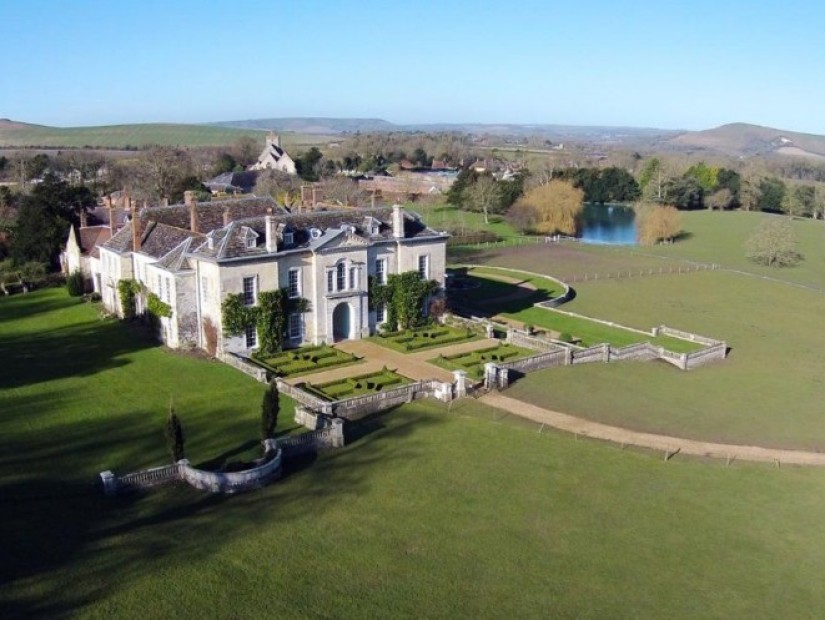 SE2349
Categories:
Interior
Nestled in the heart of the South Downs you will find this is a privately owned country house, home to the family for over 500 years. Inside are various fine rooms, including the Long Gallery and Great Hall, filled with an exceptional collection of art . There are also cellars, attic rooms (as they were left by employees of the House at the end of the last war).
Bathroom Types
Cloakroom/WC
En-suite Bathroom
Bedroom Types
Four Poster Bedroom
Walk In Wardrobe
Facilities
3 Phase Power
Domestic Power
Green Room
Internet Access
Mains Water
Shoot and Stay
Toilets
Floors
Carpet
Concrete Floor
Marble Floor
Real Wood Floor
Stone Floor
Tiled Floor
Interior Features
Period Fireplace
Period Staircase
Sweeping Staircase
Kitchen Facilities
Large Dining Table
Prep Area
Range Cooker
Rooms
Bar
Barn
Boardroom
Cellar
Changing Room
Dance floor
Dining Room
Drawing Room
Film Sets
Games Room
Green Room
Hair/Make-up Room
Hallway
Library
Living Room
Loft
Lounge
Meeting/Board Room
Music Studio
Porch
Stage
Store Room
Study
Walls & Windows
Large Windows
Stained Glass Windows
Stone Walls
Exterior
The House dates from the time of Henry VIII but was substantially remodelled in the 18th Century giving it a Georgian facade and a 'French Chateaux' feel. Outside there are stables and a Georgian Riding School, an ice house and an array of 'out buildings'. The grounds consist of parkland, formal gardens, pleasure grounds and productive gardens.

The village is part of the estate and is a quintessentially English village, with a small village shop, a beautiful church, a pub and a brewery.

The Estate is situated near Lewes, between Brighton and Eastbourne in East Sussex, on the south coast of England.
Exterior Features
Balcony
Courtyard
Formal Gardens
Fountain
Lake/Pond
Orchard
Outbuildings
Outdoor Pool
Paddock
Tennis Court
Walled Garden
Parking
Driveway
Off Street Parking
Secure Parking
Opening times
Mon-Fri: 09:30-18:30
Sat/Sun: Closed
Out of hours emergency support – 07538 821477
Are you a potential Location Owner?
Find out how we can help you generate extra income from your property.
Call us today on +44 (0)1782 388439 or +44 (0)1782 388090
Complete our enquiry form here
We'd love to hear from you.
We use cookies, which are placed on your computer or other device. By using this site, you agree to such cookies being used. To find out more please
see our cookies policy
.