Designer Home With Contemporary Interior For Filming
Fabulous designer home with contemporary interior styling, white walls, and outdoor pool. This designer home is perfect for filming music videos.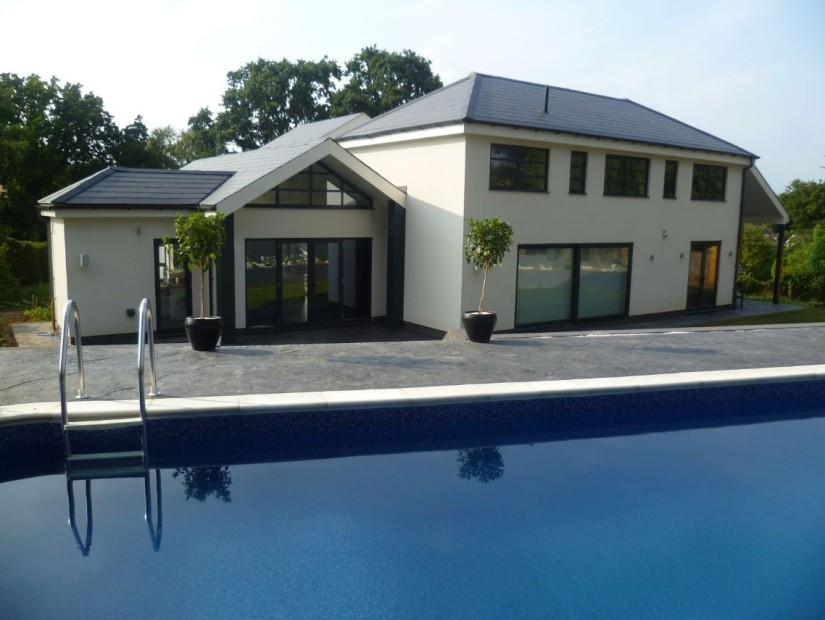 LON3385
Categories:
Interior
• Central courtyard with hot-tub and access to kitchen and living room
• AV sound and vision system
• Swimming pool not overlooked by neighbours
• Large windows with plenty of natural light
• 6 toilets
• Large 8.5m kitchen with light on 3 sides
• Living Room 7.5m with 5m windows on 2 sides
• Cinema room (on the plan this is the dining room)
• Porcelain tiled floors downstairs
• Laminate floor upstairs and tiled bathrooms. (No carpets)
• White walls and ceilings throughout

Bathroom Types
En-suite Bathroom
Family Bathroom
Bedroom Types
Double Bedroom
Spare Bedroom
Facilities
Domestic Power
Internet Access
Mains Water
Toilets
Interior Features
Furnished
Modern Staircase
Kitchen types
Coloured Units
Contemporary Kitchen
Kitchen With Island
Rooms
Dining Room
Home Cinema
Lounge
Walls & Windows
Large Windows
Painted Walls
Exterior
• New 4 Bedroom House completed July 2018 within M25 close to Junction 4
• 17 miles from central London
• ¾ acre private landscaped garden with plenty of parking
Exterior Features
Back Garden
Decking
Front Garden
Outdoor Pool
Patio
Parking
Driveway
Off Street Parking
Opening times
Mon-Fri: 09:30-18:30
Sat/Sun: Closed
Out of hours emergency support – 07538 821477
Are you a potential Location Owner?
Find out how we can help you generate extra income from your property.
Call us today on +44 (0)1782 388439 or +44 (0)1782 388090
Complete our enquiry form here
We'd love to hear from you.
We use cookies, which are placed on your computer or other device. By using this site, you agree to such cookies being used. To find out more please
see our cookies policy
.