Warehouse/Loft For Filming
An 2000 sq ft loft warehouse next to an elevated Overground Station. Previously a print works, then a nightclub, it has 6 metre high ceilings with full height windows. Purposely converted as a film/shoot/events location.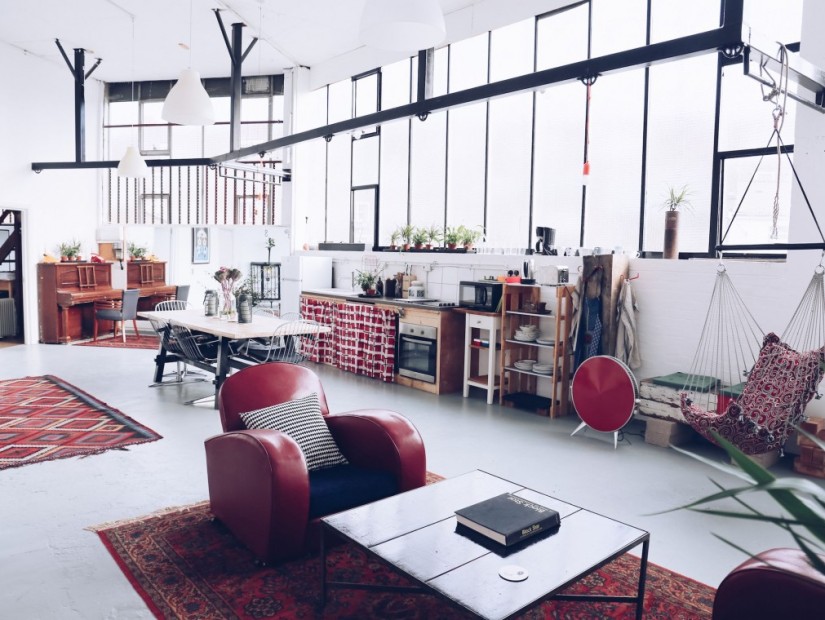 LON2589
Categories:
Interior
Exposed steels, cavernous ceilings, concrete floors and brick walls. Purposely converted for locations/shoots/events - All units and furniture is free-standing thus movable. Fitted kitchen plus bathroom and shower facilities on the lower floor. The main space is the huge central atrium with four furnished studios arrayed around it. These are also full height with mezzanines for a variety of lighting/shot angles. Also suitable for green room/hospitality - currently set up as duplex apartments with living room layout below and bedrooms above.

Bedroom Types
Double Bedroom
Spare Bedroom
Facilities
Domestic Power
Green Room
Internet Access
Mains Water
Shoot and Stay
Toilets
Floors
Concrete Floor
Mezzanine Floor
Painted Floors
Interior Features
Furnished
Industrial Backdrops
Steel Pillars
Kitchen Facilities
Cutlery and Crockery
Eat In
Large Dining Table
Open Plan
Pots and Pans
Prep Area
Small Appliances
Utensils
Kitchen types
Rustic Kitchens
Wooden Units
Rooms
Dance floor
Film Sets
Green Room
Hair/Make-up Room
Hallway
Home Office
Living Room
Lounge
Office
Store Room
Study
Walls & Windows
Exposed Beams
Industrial Windows
Large Windows
Painted Walls
Exterior
Warehouse down a small lane next to the elevated section of the London Overground. Directly above a Station with views across the platform. Stylish, unspoilt industrial. Mixture of old and new economies. Iron rail bridge, grimy underneath. From the outside unprepossessing - size and nature of building within well-hidden from street. Iron doors to access - two from street.
Views
City Scape View
Industrial View
Opening times
Mon-Fri: 09:30-18:30
Sat/Sun: Closed
Out of hours emergency support – 07538 821477
Are you a potential Location Owner?
Find out how we can help you generate extra income from your property.
Call us today on +44 (0)1782 388439 or +44 (0)1782 388090
Complete our enquiry form here
We'd love to hear from you.
We use cookies, which are placed on your computer or other device. By using this site, you agree to such cookies being used. To find out more please
see our cookies policy
.