Equestrian Film Location Property With Stables, Menage and Countryside Views
Stables and equestrian facilities adjacent to family home, and all available to hire for filming and photo shoots. Grooming, jumping and horse training facilities available with indoor and outdoor options available.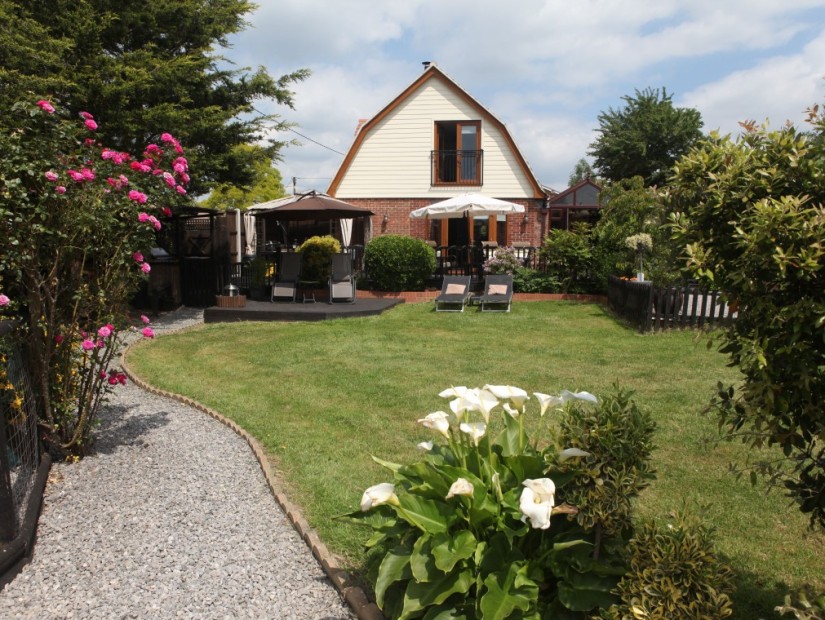 SE2751
Categories:
Interior
Facilities
Domestic Power
Internet Access
Mains Water
Toilets
Exterior
The back of this property is where it all open out onto beautiful west facing sunsets views across the country side, with first floor Juliet balcony overlooking this aspect of the property.
With a large decking area covering the full width of the property coming directly off the French doors from the lounge and kitchen.
A gazebo with bamboo roof, along side a walk in bbq hut with matching roof making this a great entertainment area.

Garden /outside areas
Established gardens with plenty of plants and shrubs two grass areas well maintained with a loose stone drive and parking area separating the two. This is accessed via a double electric gates providing off street parking for several cars.
A large log cabin creates a nice feature running along one side.

Stables/ equestrian
A post and rail fencing separates the garden area from the stable block.
The well built Chart stable block consists of 4 stables in a row with extra storage areas including tack room.
There is an attractive undercover walk through the middle of the stable block leading via double wooden gates onto a 40 X 20 metre Menage with an all weather surface topped with chopped rubber. Various jumps and poles situated around the edge.
The menage leads onto a large grazing paddock via wooden farm gate with another older double stable block situated at the bottom of the field.
The larger field with the small hill in the corner made up to around four acres in all.

Exterior Features
Back Garden
Balcony
Decking
Front Garden
Garden Shed
Outbuildings
Paddock
Patio
Parking
Driveway
Off Street Parking
On Street Parking
Parking Nearby
Opening times
Mon-Fri: 09:30-18:30
Sat/Sun: Closed
Out of hours emergency support – 07538 821477
Are you a potential Location Owner?
Find out how we can help you generate extra income from your property.
Call us today on +44 (0)1782 388439 or +44 (0)1782 388090
Complete our enquiry form here
We'd love to hear from you.
We use cookies, which are placed on your computer or other device. By using this site, you agree to such cookies being used. To find out more please
see our cookies policy
.