Large Church With Domed Ceiling For Filming
Large church in central London that has a domed ceiling and a carved stone alter.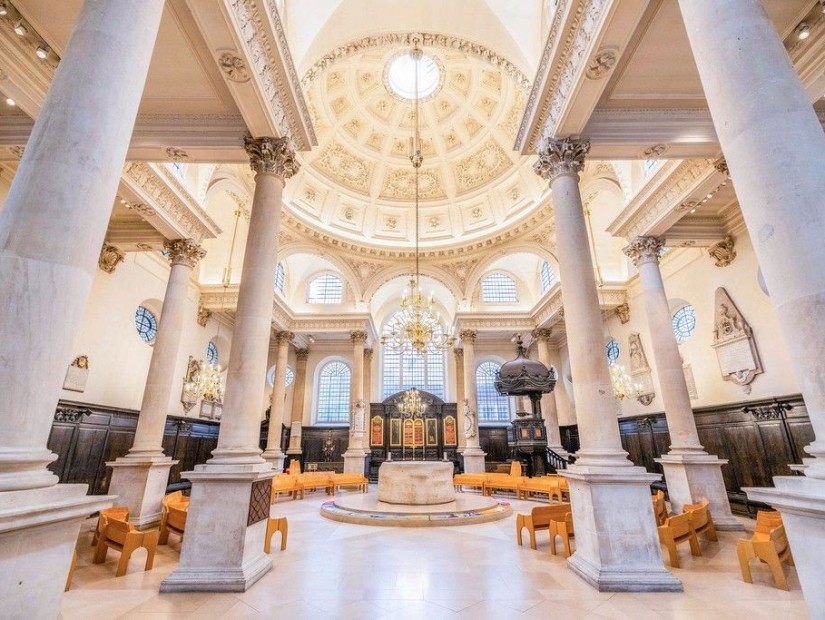 Categories:
Interior
From the dome ceiling, the first to be built in the UK predating St Paul's Cathedral, to the the magnificent carved stone altar by Henry Moore there are plenty of focal points in the Church to add interest for film or photography. The church features large heavy doors and grand stone steps.
Facilities
Domestic Power
Mains Water
Toilets
Exterior
City views as this church is in central London.