London: Versatile Industrial Filming and Events Venue
This London factory offers a wealth of opportunities both as a London venue or backdrop for filming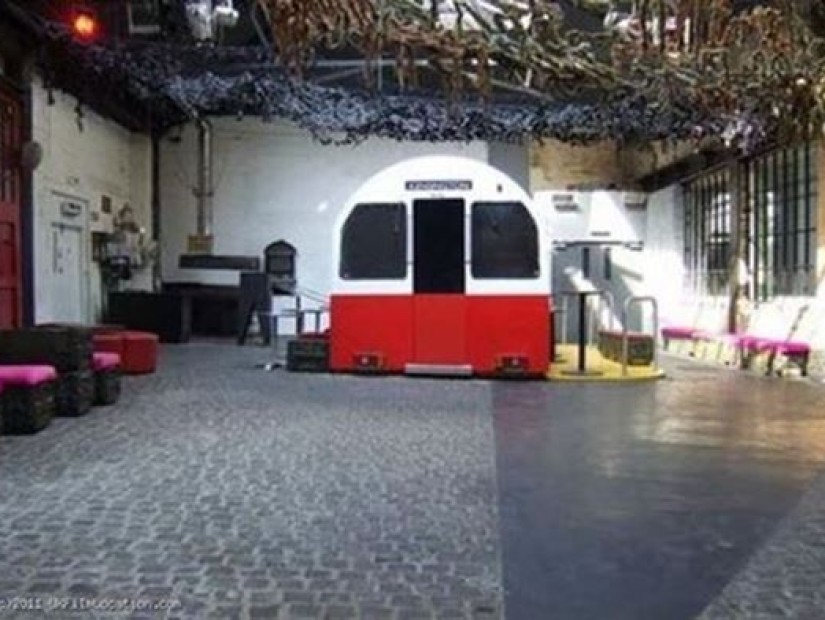 Categories:
Interior
Filming Opportunities
Rooms exist on all 3 floors as well as the impressive courtyard which houses a bar and the front end of a tube train!
Much of the structure has now been restored, however spaces exist that offer the potential to shoot in scruffy, imperfect environments, thus providing a naturally creative and inspiring workspace.
The building is now available with a fully licensed flexible event space with a bar and club (with Turbosound Highlite system) which is available for launch parties and events.
The building may be hired in part, or with all of the rooms linked - accommodating a maximum of 500 people.
Additional Facilities
Staging is available on site. This may be used as a stage for live acts, or as a catwalk for fashion shows.Services
* Events Management Team
An experienced events management team is on hand and with the ability to provide event support at any level and ensure the success of your time at our venue.
* Catering
There is a catering team and fully equipped kitchen on site, and the restaurant can be furnished to meet the demands of up to 120 covers.

Facilities
3 Phase Power
Domestic Power
Internet Access
Mains Water
Toilets
Walls & Windows
Exposed Brick Walls
Stone Walls
Exterior
Parking dispensation is available for film / production companies if required, but our road is generally quite quiet by London standards.
Public Transport - Angel Tube station