Luxury "Cottage Village" for filming and events in Derbyshire Peak District
Superb 3, 4 & 5 star Farm Cottages with on site indoor heated swimming pool, sauna, games room and children's play area provide the ideal base for filming around the beautiful countryside, or for shooting within. Local filming opportunities exist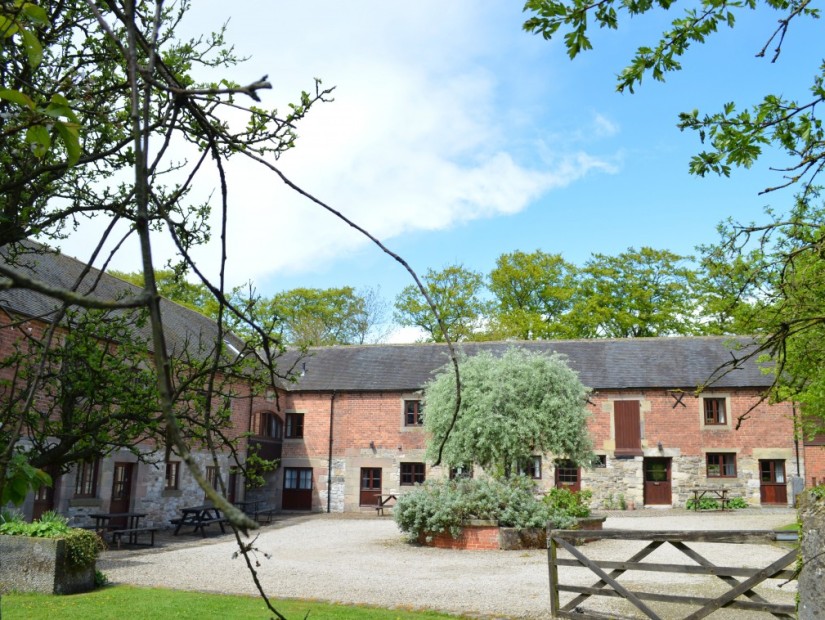 Categories:
Interior
Restored and converted farm cottages with orginal features such as heavy wooden doors, ceiling beams and rafters, giving the cottages their rustic and traditional feel. All cottages are decorated to a high standard with modern furniture, fitted kitchens and bathrooms. Downstairs rooms are open plan so plenty of room to manoeuvre. The venue room is crisp, clean and modern - ready for DIY celebrations to give it your unique touch.
Facilities
Domestic Power
Fire Hydrant (close by)
Green Room
Internet Access
Mains Water
Shoot and Stay
Toilets
Floors
Carpet
Laminate Wood Floor
Linoleum
Real Wood Floor
Stone Floor
Tiled Floor
Interior Features
Furnished
Modern Fireplace
Period Fireplace
Wood Burning Stove
Rooms
Boardroom
Changing Room
Conservatory
Dance floor
Dining Room
Games Room
Hallway
Indoor Swimming Pool
Living Room
Loft
Lounge
Meeting/Board Room
Walls & Windows
Exposed Beams
Exposed Brick Walls
Large Windows
Painted Walls
Skylights
Stone Walls
Wallpapered Walls
Exterior
Most cottages have patio areas with picnic benches. Cottages have stunning countryside views. The events room has an almost panoramic view of the rolling Derbyshire Peak District Countryside. Our meadow and Avenue of Trees make a lovely scene from some of the cottages. We also have a woodland trail walk. The site is gravelled with white stone and has stepping stone paths mapped out throughout the venue. The location is stunning and creates a very relaxed and revitalised atmosphere but with a cosy home away from home feel to it.
Exterior Features
Back Garden
Balcony
Courtyard
Decking
Front Garden
Garden Shed
Lake/Pond
Outbuildings
Patio
Parking
Driveway
Off Street Parking