Manor House Location For Filming
Beautiful Manor House built around doomsday and 6 individual buildings available for filming.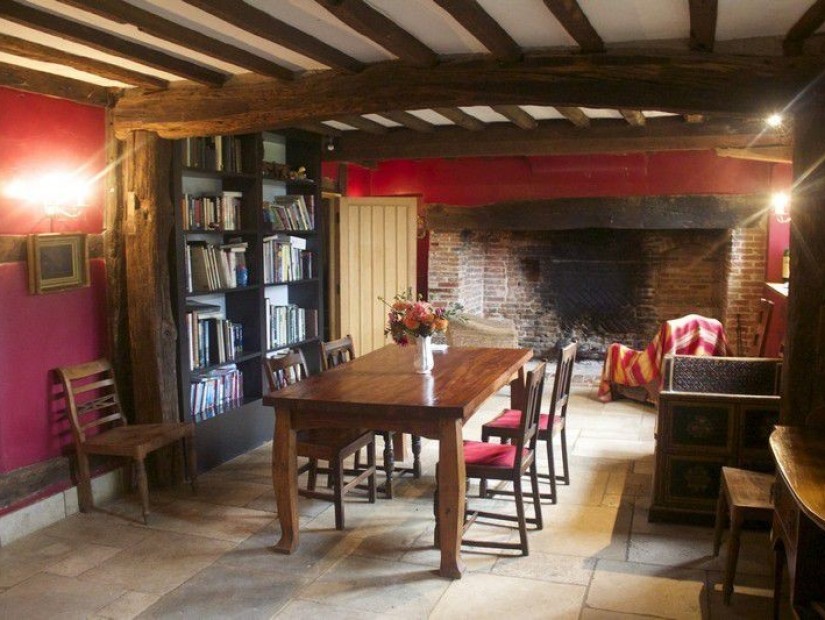 Featured
SE1233
Categories:
Interior
The interior is very unique. Old wooden beamed dining room and living room as well as the rest of the house. Then with a fairly modern kitchen.
The big old fashioned fire places are a highlight with the most incredible in the dining room.
We also have a piano.
In the barn there is just one big room used for weddings with a slight separation and some stairs. This also had a lovely beamed interior.
Bathroom Types
Family Bathroom
Modern Bathroom
Period Bathroom
Shower Room
Walk in Shower
Bedroom Types
Double Bedroom
Dressing Room
Single Bedroom
Spare Bedroom
Teenager's Bedroom
Walk In Wardrobe
Facilities
3 Phase Power
Internet Access
Mains Water
Toilets
Interior Features
Furnished
Period Fireplace
Period Staircase
Kitchen Facilities
Aga
Cutlery and Crockery
Gas Hob
Kitchen Diner
Large Dining Table
Pots and Pans
Prep Area
Small Appliances
Utensils
Rooms
Bar
Barn
Cellar
Changing Room
Conservatory
Dining Room
Games Room
Hallway
Living Room
Loft
Lounge
Office
Playroom
Study
Walls & Windows
Exposed Beams
Exposed Brick Walls
Large Windows
Painted Walls
Exterior
This film location property used to be a farm with 7 acres of land, so there is lots of space for animals in addition to the farm animals already on site, namely, pigs, donkeys, chickens and ducks.
Gravel covers the driveway which circles round passed the barn and house and then back up the drive.
There are 2 fields that are used most weekends as car parks for weddings and are suitably fit for all cars.
The lake has a pier and an island which u can get across to on are small rowing boat.
We have a small brick wall drop separating the front lawn from the rest of the front garden.
The wood has a few swings and benches with some nice flowers growing at some times of year.
The orchard has a place to camp and make a fire as well as a bench.
Outside the barn are some tables and benches can be used for filming around, or for crew to take lunches etc.
Exterior Features
Back Garden
Formal Gardens
Front Garden
Garden Shed
Greenhouse
Lake/Pond
Orchard
Outbuildings
Outdoor Pool
Outside Fireplace
Walled Garden
Views
Countryside View
Lake View
Opening times
Mon-Fri: 09:30-18:30
Sat/Sun: Closed
Out of hours emergency support – 07538 821477
Are you a potential Location Owner?
Find out how we can help you generate extra income from your property.
Call us today on +44 (0)1782 388439 or +44 (0)1782 388090
Complete our enquiry form here
We'd love to hear from you.
We use cookies, which are placed on your computer or other device. By using this site, you agree to such cookies being used. To find out more please
see our cookies policy
.