Manor With Diverse Filming Opportunities
Manor set in discrete semi-rural location nr Leicester. This house has its own pub, village street, tennis court, outdoor pool, and sumptuous interior.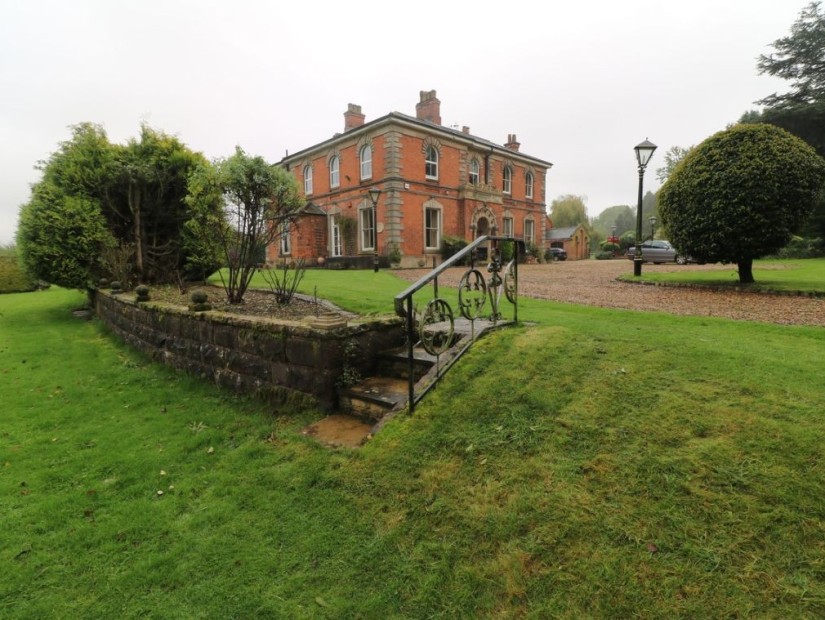 EM4372
Categories:
Interior
Fabulous possibilities exist for filming at this extraordinary family home. The interior is a blend of sumptuous traditional upper middle class interior styling combined with some more modern rooms. Bedrooms are spacious (perfect for filming) and generally have retro en-suite bathrooms in varying styles.
Adjacent to the main house (with its fabulous sweeping staircase), is the "village pub" with its traditional English pub, set back from the house and making itself the perfect film set for a "northern village street"!
Bathroom Types
Cloakroom/WC
En-suite Bathroom
Family Bathroom
Period Bathroom
Facilities
Domestic Power
Internet Access
Mains Water
Toilets
Floors
Carpet
Real Wood Floor
Tiled Floor
Interior Features
Furnished
Sweeping Staircase
Rooms
Dining Room
Drawing Room
Hallway
Living Room
Lounge
Office
Walls & Windows
Painted Walls
Paneled Walls
Wallpapered Walls
Exterior
Huge manicured gardens surround this fabulous Georgian manor house. The care and detail that's gone into the creation of these gardens is impressive, as are the array of features present. Fruit orchards, greenhouses/wood sheds, tennis court and the obligatory outdoor pool, help create a fabulous combination of photo shoot or filming opportunities.
Exterior Features
Back Garden
Courtyard
Front Garden
Garden Shed
Greenhouse
Orchard
Outbuildings
Outdoor Pool
Patio
Tennis Court
Parking
Driveway
Off Street Parking
Secure Parking
Opening times
Mon-Fri: 09:30-18:30
Sat/Sun: Closed
Out of hours emergency support – 07538 821477
Are you a potential Location Owner?
Find out how we can help you generate extra income from your property.
Call us today on +44 (0)1782 388439 or +44 (0)1782 388090
Complete our enquiry form here
We'd love to hear from you.
We use cookies, which are placed on your computer or other device. By using this site, you agree to such cookies being used. To find out more please
see our cookies policy
.