South London: Detached Family Home For Filming
Family home with garden available for filming and photo shoots.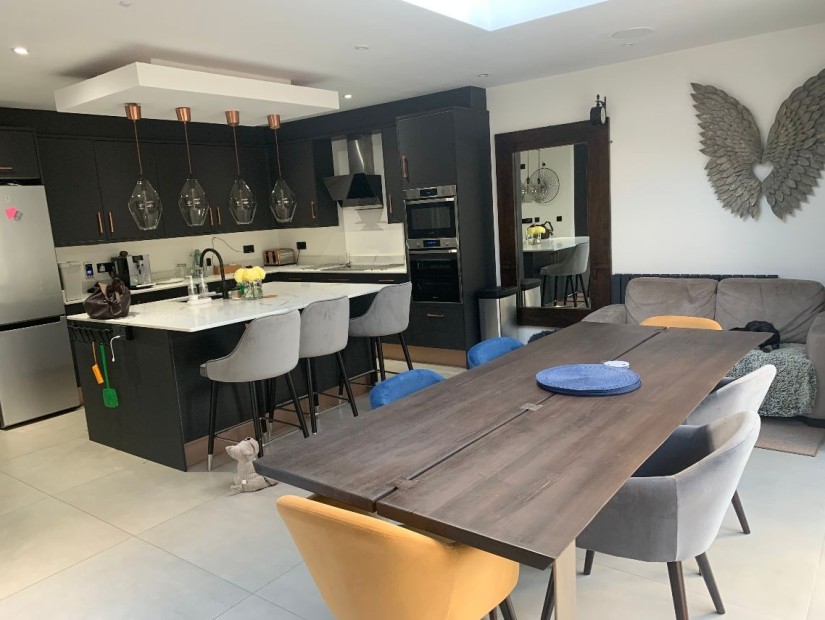 LON1290
Categories:
Interior
Property Features Include:
- Kitchen with Green walls, white tiles, grey floor, pale wood units with black worktop, large silver cooker with extractor fan
- Lounge with neutral decor, cream walls, red sofas, wooden floor, cd racks, large bay window and wooden dining table
- Master bedroom with double metal framed bed, white floral walls, large window, pictures and mirrored wardrobes
- Spare bedroom with white sofa bed, white walls and small desk
- Small teenagers bedroom with single bed, cream and pink walls, wardrobes and dressing table
- Large enclosed garden with overhanging trees, small shed, potted plants and trampoline

Bedroom Types
Double Bedroom
Spare Bedroom
Teenager's Bedroom
Facilities
Domestic Power
Green Room
Mains Water
Toilets
Walls & Windows
Bay Window
Large Windows
Painted Walls
Opening times
Mon-Fri: 09:30-18:30
Sat/Sun: Closed
Out of hours emergency support – 07538 821477
Are you a potential Location Owner?
Find out how we can help you generate extra income from your property.
Call us today on +44 (0)1782 388439 or +44 (0)1782 388090
Complete our enquiry form here
We'd love to hear from you.
We use cookies, which are placed on your computer or other device. By using this site, you agree to such cookies being used. To find out more please
see our cookies policy
.