Surrey: College Campus With A Broad Range Of Opportunities For Filming
College campus offering a variety of backdrops for filming. Set in 100 acres in the heart of Surrey based around a mid- 17th Century house with woodland.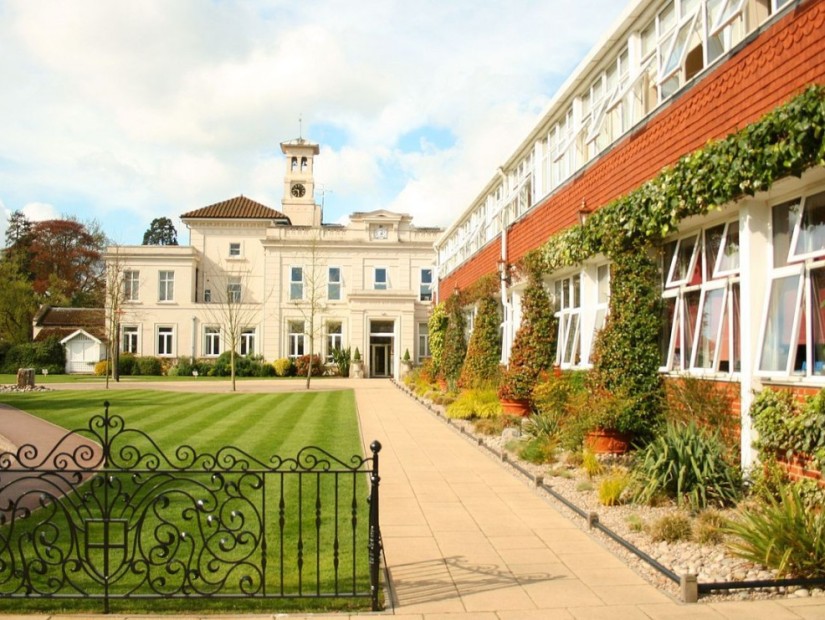 SE2656
Categories:
Interior
Many classrooms including science labs, home economics rooms and computer labs. The development of the school over the years has meant that we have a wide variety of facilities both modern and classic with a range of decorative styles.
Facilities
Domestic Power
Internet Access
Mains Water
Toilets
Floors
Carpet
Concrete Floor
Linoleum
Tiled Floor
Interior Features
Furnished
Modern Staircase
Period Staircase
Rooms
Boardroom
Changing Room
Dining Room
Gym
Hallway
Library
Meeting/Board Room
Office
Reception
Stage
Study
Walls & Windows
Bay Window
Exposed Beams
Exposed Brick Walls
Large Windows
Painted Walls
Paneled Walls
Stained Glass Windows
Stone Walls
Exterior
The college is set in 100 acres of land and is completely surrounded by woodlands. There are many different buildings on site which range in age and style spanning four centuries.
There are extensive sports facilities including Rugby, Cricket and Football pitches, indoor and outdoor Tennis courts, a Golf course, an Athletics track, Gym and Sports hall.
Exterior Features
Back Garden
Balcony
Courtyard
Formal Gardens
Fountain
Golf Course
Outbuildings
Tennis Court
Parking
Off Street Parking
Secure Parking
Opening times
Mon-Fri: 09:30-18:30
Sat/Sun: Closed
Out of hours emergency support – 07538 821477
Are you a potential Location Owner?
Find out how we can help you generate extra income from your property.
Call us today on +44 (0)1782 388439 or +44 (0)1782 388090
Complete our enquiry form here
We'd love to hear from you.
We use cookies, which are placed on your computer or other device. By using this site, you agree to such cookies being used. To find out more please
see our cookies policy
.