Let's sink a car for Top Gear!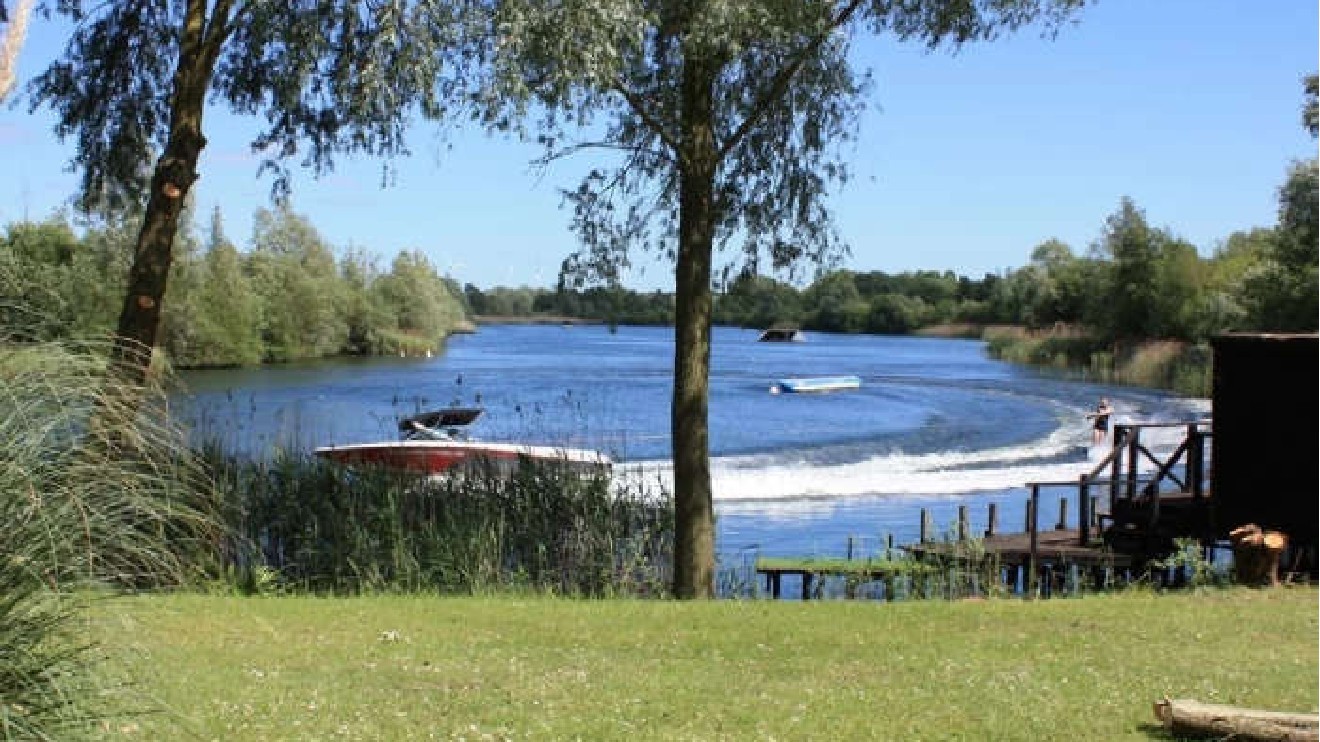 - A successful film location selection project -
How a Top Gear social media collaboration team selected a suitable location for a recent commercial campaign.
Everything seems so spontaneous when we watch Top Gear on television, doesn't it? However, in reality, there's a lot of planning and professional teamwork behind the scenes. Let's give you a little taste of that.
Scouting the perfect setting: The art of film location selection
Finding the right location is a delicate dance of practicality and aesthetics for any production.
In this case, our agency's goal was to locate three to four ideal sites that
Offer a steady slope into a water body;
Being a location within an hour's proximity of London;
Offered a commercially viable solution.
This was no easy task, so we handed it over to an experienced team member. Their job was to talk to owners of sites with big bodies of water, like lakes, to see if they would be suitable for our unique needs.
The challenges we had to navigate
Would these sites allow for a car to be smoothly rolled in and subsequently retrieved? Would the property owners be open to the somewhat unconventional idea of having a vehicle dunked into their pristine lake? How could we ensure this would be environmentally friendly?
After a lot of hard work, our team member found several possible locations. We were pleased to be able to present these options to our client.
The Perfect Location: Our Final Choice
Ultimately, a watersports centre (EA3462) was decided to be the best option. This location met all the requirements and benefitted from super helpful and flexible owners who were more than happy to accommodate the crew. The location owners were more than just okay with our plans. Their positive attitude helped make the clients decision easier, and their time there, a great experience.
(one of the possible sites at the selected location explored for submerging the car)
The Result - Feedback from the Production Company
The Producer wrote:
"We required a location to film a scene for a social media collaboration with Top Gear where we'd be able to safely push a vehicle into a lake.
Working in social media we had little experience sourcing filming locations so reached out to UKFilmLocation.com. Our contact, Tim, quickly identified a number of suitable sites for us and took care of all the arrangements.
The location Tim sourced was amazing. The Lake and surrounding area looks amazing, is well cared for and easily accessible. The location itself was only beaten by the owners & staff on the site who were incredible from start to finish allowing us to access the site for visits ahead of time - preparing the site by trimming back reeds, and overall being absolutely amazing hosts.
Overall I can't speak highly enough of the teams at both the Location (EA3462) and UKFilmLocation.com for making what could have been a very complicated process a very straightforward and enjoyable experience."
In Conclusion
This project was a unique and enjoyable challenge. Both client and owner were fantastic and made the process both interesting and fun. We're thankful for the great teamwork and the positive experiences we've had.
As a full-service film location agency, we look forward to helping other clients with exacting or unique location requirements.
Here you can view the finished video in our Showreel which provides video of many successful shoots we've supported.... https://ukfilmlocation.com/showreels/woody-kleiny-top-gear-special-tv