Information for Location Managers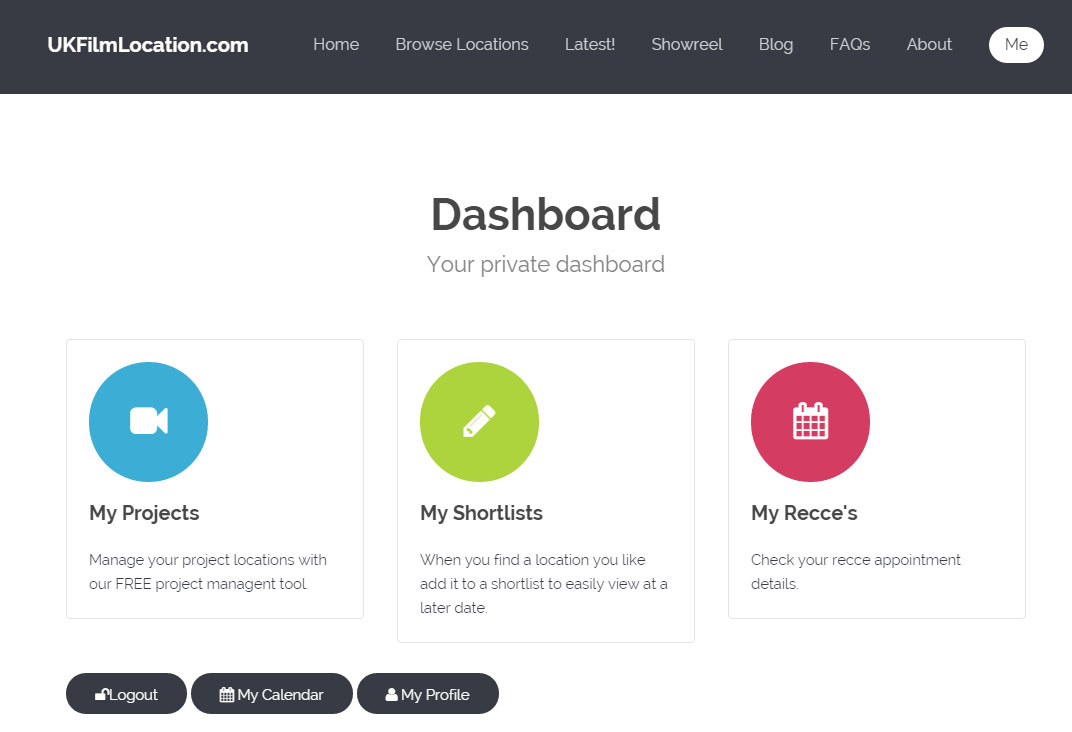 UKFilmLocation.com is simply not like any other location agent. Having provided locations to the film, TV and photographic industries for more than 10 years we fully understand your needs and can sympathise whole heartedly.With so much experience under our belts we are pleased to announce the dawn of a new era in location management. We have created a new set of tools for location managers and production crews; Detailed Location PDF's - Download and print detailed location details to present to your production team. Location Shortlists - Shortlisting allows you to group locations of interest into simple lists which you can refer to at anytime. - Manage multiple shortlists - Print / Download PDF versions of shortlists containing additional information Project Manager - Our bespoke project manager app has been integrated with our locations database. - Create multiple projects - Manage multiple locations for each project - Manage location recce's - Print / Download recce details as a PDF - Manage location bookings - Print / Download location bookings as a PDF - Pay for location hire using secure payment Personal Calendar - Recce and booking appointments can always be viewed on-line Optimized for Mobile - Constantly being on the move we appreciate you need to be able to take your office with you. Registering for our FREE location management tools literally takes a minute. Please click here, enter your email address and password and begin streamlining your productivity today.
Published at: 25/09/2015
Opening times
Mon-Fri: 09:30-18:30
Sat/Sun: Closed
Out of hours emergency support – 07538 821477
Are you a potential Location Owner?
Find out how we can help you generate extra income from your property.
Call us today on +44 (0)1782 388439 or +44 (0)1782 388090
Complete our enquiry form here
We'd love to hear from you.
We use cookies, which are placed on your computer or other device. By using this site, you agree to such cookies being used. To find out more please
see our cookies policy
.