Information for Location Owners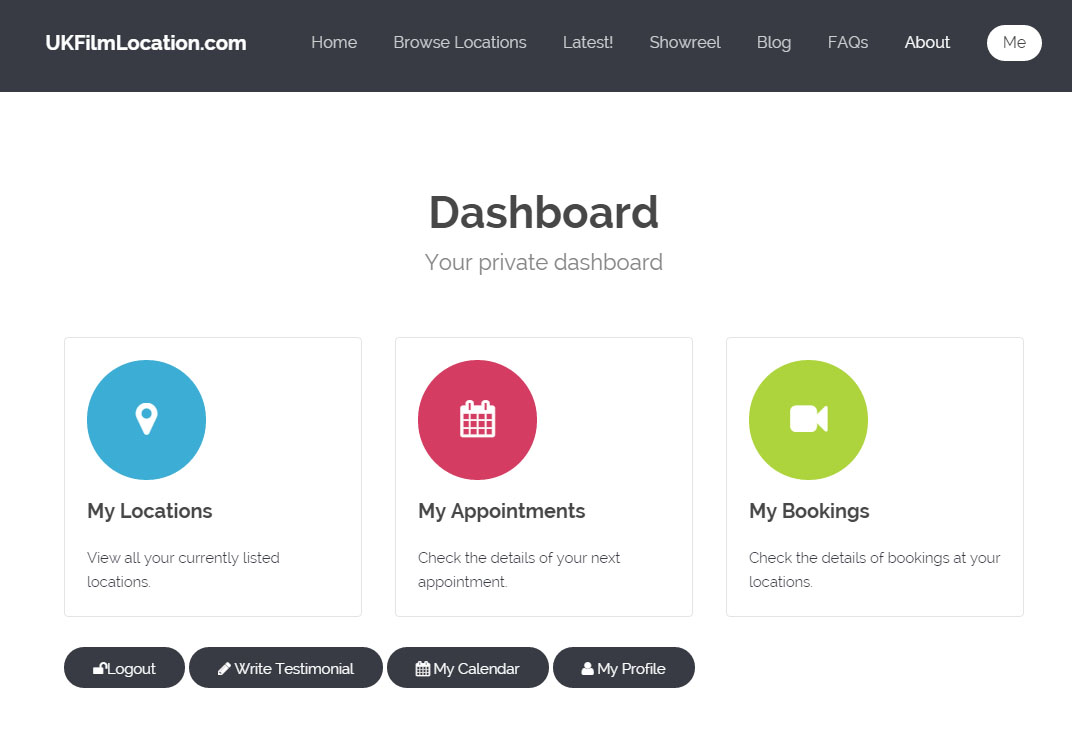 Optimise the revenue you can get from your properties by registering your location details for FREE on our website. Unlike many location agents out there we do not charge any fees to location owners. Your location can literally be anything from a family home to a derelict bunker or even a car.With us acting on your behalf and in your best interests we will manage your location bookings for you which means you can relax and enjoy earning from your investment.Our services are fully integrated with our database which has allowed us the flexibility to provide useful location management tools and additional services. Detailed Location PDF's - Once you have registered your location with us, production companies will be able to download detailed information as a PDF to help them during the selection process. Video Walkthroughs - A unique service offered by UKFilmLocation.com. By providing a video walkthrough production companies are able to better visualise the space available to them for their shoot and improves the chances of your location being selected. Location Manager - Our bespoke location manager app has been developed to help you manager your location or locations. - Add multiple locations - Bulk upload photographs of your location - Manage location recce's - Print / Download recce details as a PDF - Manage location bookings - Print / Download location bookings as a PDF Personal Calendar - Recce and booking appointments can always be viewed on-line Optimized for Mobile - Constantly being on the move we appreciate you need to be able to take your office with you. Registering for our FREE location management tools literally takes a minute. Please click here, enter your email address and password and we'll begin marketing your location immediately.
Published at: 25/09/2015
Opening times
Mon-Fri: 09:30-18:30
Sat/Sun: Closed
Out of hours emergency support – 07538 821477
Are you a potential Location Owner?
Find out how we can help you generate extra income from your property.
Call us today on +44 (0)1782 388439 or +44 (0)1782 388090
Complete our enquiry form here
We'd love to hear from you.
We use cookies, which are placed on your computer or other device. By using this site, you agree to such cookies being used. To find out more please
see our cookies policy
.