RADAR - 5 Questions to ask about Awards and Competitions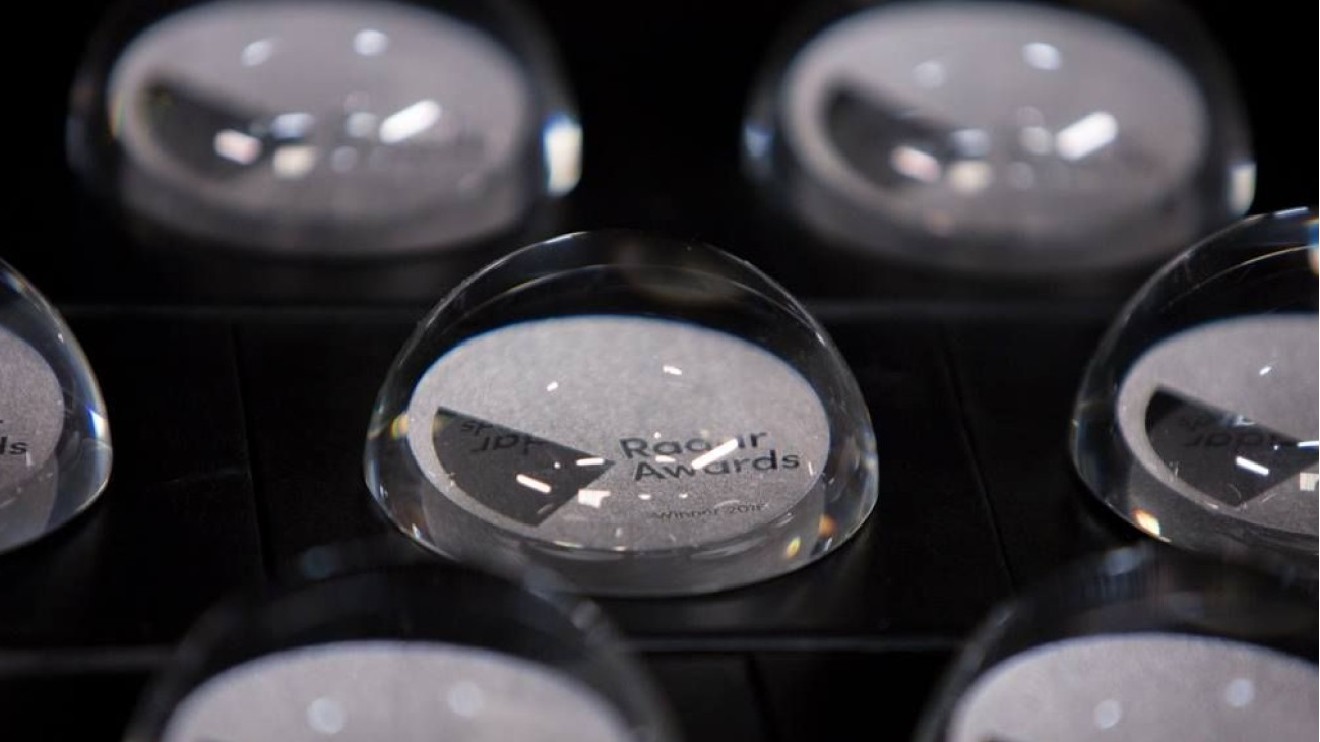 Founder of both Radar Creatives and the Radar Awards Caroline Bottomley shares five questions that everyone should ask themselves before they enter an award or competition...
What do I get if I win? This is the obvious question but it bears a bit exploration. Are the prizes useful and relevant to you and where you want to be? Money might not be the best prize - it can disappear so easily on things that don't help further your career (like for instance, on a celebratory night out).
Are there prizes for the runners-up? Usually there are more people shortlisted or nominated than there are winners. Is it worth entering to win as a runner up?
What would you do with the prize? There's the obvious practical benefits of winning cash, software or equipment. Other benefits with long-lasting effects include being able to call yourself 'Award-winning' or 'Nominated'. It could justify a press campaign and it's definitely news material for your socials, your blog and your newsletter. These titles are also useful for networking - an award-winner can open doors more easily than a.n.other person.
Who are the judges? Do you care about their opinion? Do you want them to know about you and your work? If you win or you're shortlisted, chances are you can find a way to contact them after the event.
Is it worth the money, or the time, or the effort? Bearing in mind your answers to the other questions, this is the last question you need to ask. Is it worth the risk? If you do decide to enter, there's something else to ask after the event: 'What was the benefit?'. If you're a winner or shortlisted, that's probably an easy question to answer, but if you didn't there's still something to learn. It's unlikely you'll get feedback from the (time-limited) organisers as to why you didn't win, but you can probably work some things out from looking at what did win. Is it better, why, how do you improve? About the Radar Awards The Radar Awards 2017 just opened, inviting entries from up & coming content creators worldwide. Initiated to celebrate the very best content made for music marketing campaigns, the Awards highlight exciting new talent and attention-grabbing new work. Shortlisted creators are all promised 'a significant career boost', through connection to industry leaders and extensive media promotion. Earlybird entries are open from now until March 5th and are priced at £20 / $25 / Euro25 per entry. Work is welcomed from filmmakers, photographers, designers and stage designers - from anyone who's made content for music marketing campaigns and who's interested in the benefits of being shortlisted or of winning the awards.
RADAR Entry Forms

https://docs.google.com/forms/d/e/1FAIpQLSeLPFo4OTHb4jURuBGcfdMSF1wKyYAnHLKAU2ADFjba5wYTNQ/viewform?fbzx=-4960551420381963000
More info about the Radar
Awards: http://www.radarmusicvideos.com/radar-awards
Published at: 08/03/2017
Opening times
Mon-Fri: 09:30-18:30
Sat/Sun: Closed
Out of hours emergency support – 07538 821477
Are you a potential Location Owner?
Find out how we can help you generate extra income from your property.
Call us today on +44 (0)1782 388439 or +44 (0)1782 388090
Complete our enquiry form here
We'd love to hear from you.
We use cookies, which are placed on your computer or other device. By using this site, you agree to such cookies being used. To find out more please
see our cookies policy
.